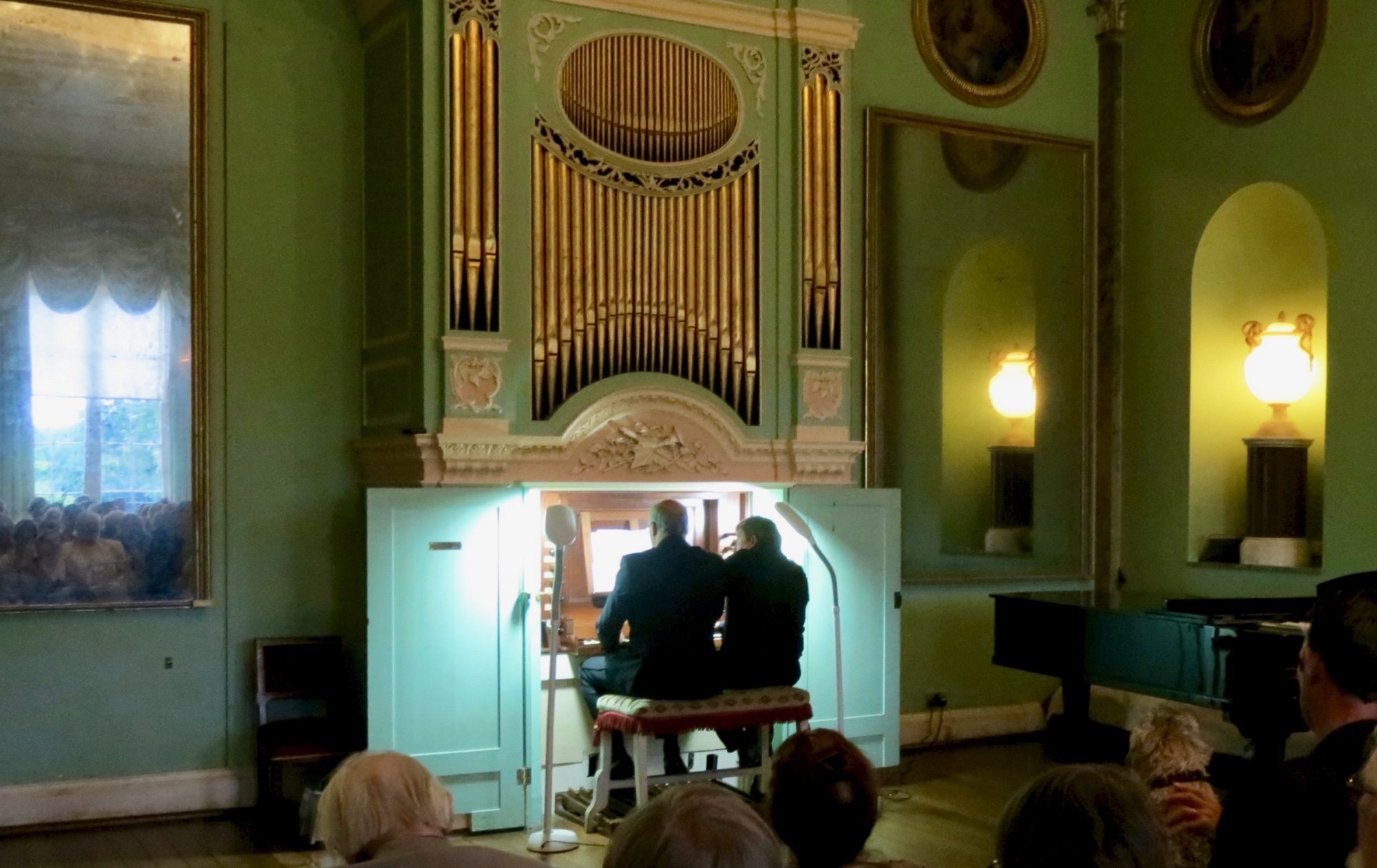 7th June 2019
Andrew Millington & David Davies
For the June summer concert – a cold evening with torrential rain – we were treated to a duet programme by Exeter organists Andrew Millington and David Davies.
In the first half, we were given some little-heard music for organ duet (on the Castle's Brice Seede organ of 1769) by 17th & 18th century composers. Framing the half with two Handel arrangements – the Hallelujah chorus & 'Zadok the Priest' – by the prolific Georgian 'gentleman' composer John Marsh, were two more substantial works, the three-movement 'Grand Duet' by the London organist Samuel Wesley (1812) and a Prelude and Fugue of 1782 by Marsh. Marsh, an inveterate traveller, visited the castle grounds at the age of 67 and climbed to its belvedere!
It was a delight to hear this restored organ played so well by such professional musicians.
The second half consisted of more light-hearted piano duet arrangements ranging from Rossini to Scott Joplin and Percy Grainger, centred around Mozart's only Sonata for piano duet.
A delightful evening, in spite of the weather!
Ian Graham-Jones