Apollo5, 8th November 2019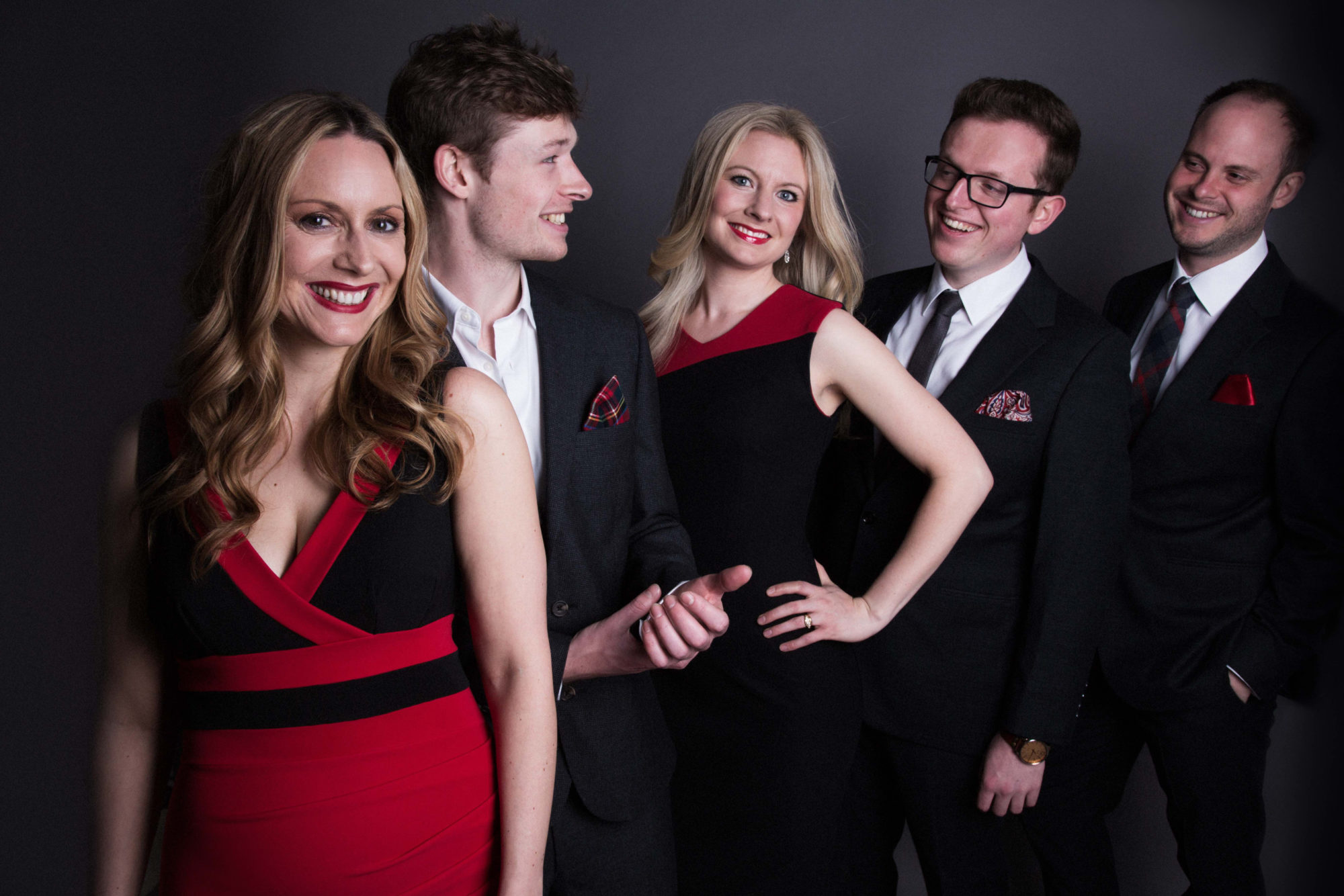 The international award-winning British vocal ensemble Apollo5 is bringing it's newly released album of delights to the James Wyatt Music Room. 'O Radiant Dawn' will include Beata Viscera – Byrd, The Silver Swan – Gibbons and popular classics such as A Nightingale Sang in Berkeley Square, Fly Me to the Moon & Eleanor Rigby.
Apollo5 are renown for delighting audiences with versatile and engaging performances on the concert platform, singing repertoire ranging from renaissance, classical and contemporary choral music to folk, jazz and pop.
Frequently performing in their home city of London they have sung in venues including the Royal Albert Hall, Kings Place (London A Cappella Festival), the Barbican, the Houses of Parliament and Wembley Arena. They regularly give concerts at their home in the heart of the City of London, the Gresham Centre.
As well as concerts across the UK Apollo5 has enjoyed giving performances internationally. Last season the five outstanding vocalists undertook a month-long debut tour of the USA and in 2016 they made their south Asian debut, taking part in the Taipei International Choral Festival. Over the last two years they have given performances in Italy, Germany, Holland and France. This season includes international performances in France (Via Aeterna Music Festival), Poland (for La Folle Journée) and a collaboration with the Academy of Ancient Music.
Apollo5 has released albums with VCM Records, including "The Spirit Like a Dove", music by Josquin des Prez performed with the Ingenium Ensemble which was Number 4 in the UK Classical Chart, and "With a Song in my Heart", an album of folk, jazz and pop. Also released is "Journey" on the Edition Peters Sounds label featuring the group with former King's Singer Paul Phoenix.